Professional Website Design & Web Development Service Company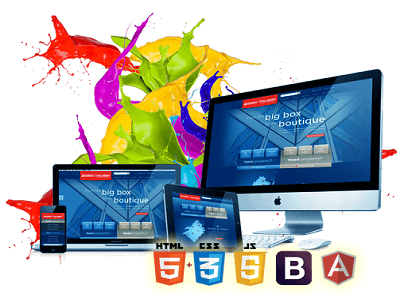 A creative website is essential for any business today and now SMD Webtech can offer the most cost effective, search engine friendly custom website development in Malaysia. At SMD Webtech, we provides elegant and powerful web design services in Malaysia that directly target your audience and marketing plans. Each website is custom and uniquely designed in order to provide you with maximum satisfaction and help your organization reach your potential clients.

In order to be effective, your website needs to attract and informative specifically to your target clients. It needs to be designed to keep their attention while they need to make decision, and it needs to end in a decision to buy from you. Your website design is combination of the perfect imagination of clients and creativity of our staff in order to make your business and turn website visitors into paying customers. Talk to us about a free consultation.

SMD Webtech is Best Web Design Company in KL, Malaysia. Known as one of the Best Web Development Agency in Malaysia giving a complete range of Web Design and Development services such as static, dynamic, responsive, ecommerce, online store, wordpress, real estate and other custom web services. Listed as best Web Development Services Company in Malaysia providing full range of Web Development service. We provide affordable, advance and best Web Design service using various development techniques to make sure that your potential customers find your products and websites.

We have a variety of web development and website design services package as Basic, Standard, Professional etc. You can choose the best service plan according to your needs. Choose best website development services package from below. Contact Us for best services.


You didn't add any pricing tables yet!
Discuss Your Requirement With Our Team.